Polka Dot
is having a fantabulous portrait contest with some fantastic prizes. So hop on over!
Oh - come back. First look at my entries, please. Ha.
This is still my favorite picture ever. And I still think it looks like an album cover.
This is a completely priceless moment, taken last winter. My cutest picture ever.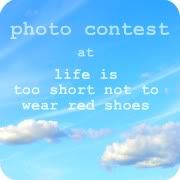 {xo}